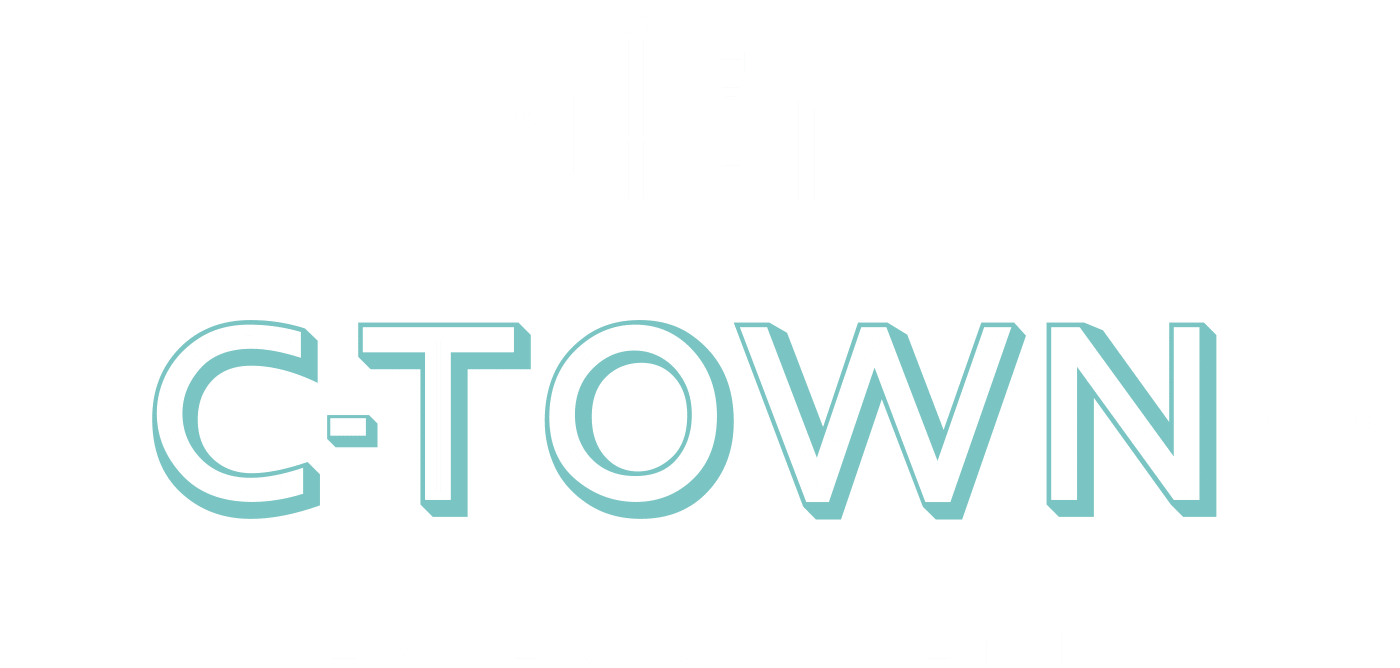 Voted Best Wedding DJ in Cleveland
every year since 2017!
C-Town Entertainment

is the Cleveland area wedding DJ team that brides and grooms trust to create memorable, one of a kind celebrations!
Nate Fisher
D. J. Shaughn was the by far the best choice I made in my wedding (besides my wife). He played every song we asked, had a fantastic sound system, he had some great props and games and he was funny. Stress free. Couldn't ask for anything else. 10 out of 10!
Dayna Collier
August 10th, 2019
I don't even know where to begin, C-Town Entertainment was the absolute best! They were incredibly easy to work with and very prompt in answering all of the questions I had along the way. Their pricing is super reasonable for the work they put into everything! I didn't have to think about anything during my reception, they coordinated everything so smoothly. Extremely fun DJs and truly kept the dance floor packed. They played a great mix of music and I was so happy with the end result. Also, dancing on clouds was an absolute HIT, just gorgeous and they added them at our exit too which was an awesome touch! Overall, I would highly recommend booking them for any event, especially your wedding!!
Brooke Lee
September 21st, 2019
Shaughn and Bob are a dream team. They are basically day of wedding planners veiled as DJs. We didn't put much thought into our wedding music because there were always other things to worry about. They let us give them a genre that we liked for the different times of the wedding and took it from there. Everyone especially loved our 90s/chill vibe (the description we gave) for cocktail hour. They have an extremely helpful portal where you add your must plays, maybe play, and absolutely do not play as well as the songs for all of the special moments like first dances. This was extremely useful so that I didn't have to email or call every time I thought of something I wanted or didn't want. They made our wedding day timeline for us and kept the night moving so smoothly. Couldn't recommend them enough!
Danielle Schindler
May 26th, 2018
C-Town Entertainment is amazing! Shaughn and Bob were our wedding DJs and they did an absolutely wonderful job! From the beginning they were easy to work with and showed dedication to making our wedding just what we wanted. All of our guests commented on how well they kept the energy of the wedding high and how polite they were to everyone around them! They did a fantastic job and really made our wedding the happiest day of our lives!
Samantha Bastian
December 30th, 2017
We used C-Town Entertainment for our destination wedding in Playa Del Carmen,  Mexico over the holidays. Bob Varga was our DJ and he was absolutely incredible. He had all of our guests dancing and having fun during the entire reception. He was super flexible and always made himself available to anything we needed. He was especially helpful in offering suggestions not only for the music, but also regarding the "flow" for the cocktail hour, dinner, speeches and the rest of the reception. We are having a reception here in Cleveland in a couple of weeks and have already booked C-Town Entertainment! I highly recommend using this company in the future!
Meagan Dutczak
September 7th, 2019
One of the best decisions we made was working with C-Town Entertainment for our wedding in September! From the very beginning and at every step along the way, Shaughn and Bob were so professional and helpful – they really made the planning process stress-free and fun! They were quick to respond to my (many) questions and gave great advice as we were developing the timeline for the ceremony + reception. We also included their lighting package and it was spectacular – the room was transformed! We would highly recommend C-Town Entertainment – we received so many compliments on Bob and EJ at the reception and continue to! They helped throw a fantastic party!!
Rebecca Fishman
October 7th, 2017
Our experience with C-Town entertainment, for our wedding, was nothing short of perfection! Everything went so smoothe, and the level of professionalism was amazing. I highly recommend C-Town entertainment to bring the fun and excitement to your next event. Thanks C-Town!
Austin Leeds
September 2nd, 2017
C-Town did a great job with our wedding – we can't recommend them enough! Professional, on top of everything down to every little detail, super flexible when my wife and I were unsure what we wanted – they did a fantastic job!
Brittney Brandt
August 4th, 2017
Let me start by saying I am a firm believer that if you are going cut back on anything when planning a wedding, the DJ should not be a part of that. The DJ sets the tone for how the night goes. I had the pleasure of having DJ Shaughn and Bob, as our entertainment for the night. I was so nervous about seeing my hard work all come together but they moved right into the "main men" position and made everything flow so smoothly.I will say I originally went with a different DJ service before choosing C-Town Entertainment, but a friend of mine raved about Shaughn and I decided to meet with him. From the first time I met him I knew he was the perfect man for the job. Boy was I right! From the prepping until last call he maintained a great energy. My friends and family were on the dance floor the whole night. He made sure everyone was where they needed to be and knew what the next step was at all times. Such a great company and I honestly couldn't have wished for better entertainment for such an important event. I am positive anyone who chooses to go with C-Town entertainment will not only be pleased, they will be amazed!
James Mosier
June 16th, 2018
C-Town was amazing to work with from start to finish! Our DJ, Bob, was extremely professional and detail oriented. He kept everything running smoothly and always made sure the day was about us and what we wanted. Leading up to our wedding day, Bob and Shaughn always responded quickly to our emails and put our minds at ease with the planning. They both also came to our wedding venue to do a walkthrough with us before the big day! Bob kept everyone dancing and having fun and even stopped by the afterparty to celebrate with us! We truly could not have asked for a better DJ to make our day that much better and we can't say enough good things about them!
Melissa Ritterbeck
August 26th, 2017
They always say two things make a wedding successful—the bar and the DJ…we were so lucky to have found you because you were rockstars! Words cannot describe how amazing you guys were last night! Everyone LOVED your music and the dance floor never emptied! Andrew and I will be making sure everyone knows who to go to when they need a DJ!  
Sadie Rieck
September 9th, 2017
C-Town Entertainment was the best choice we made for our wedding. We gave Shaughn a small list of preferences and he was able to build the perfect playlist to keep everybody on the dancefloor for the entire night. He truly is a great DJ; his transition in between songs was flawless and his ability to judge a crowd and deliver is like no other. We are still hearing from people how much fun they had at our wedding!
Brian Kanzigg
September 24th, 2016
C-Town entertainment went beyond my expectations for our wedding reception. Shaughn and his staff were extremely professional and accommodating to our unique requests. Shaughn was very charismatic on the mic and they played music that catered to all ages keeping our dance party going till the end! I would highly recommend C-Town for your reception needs.
Mary Calnon
Mother of Meagan Dutczak
September 7th, 2019
C-Town Entertainment provided fantastic DJ services and lighting for our daughter's wedding. Bob and his assistant were extremely friendly and professional. They worked hard to make sure everyone had fun and the entire event went smoothly. From the initial ceremony music to the last dance of the evening, all was perfect. They created a lively, fun atmosphere at the reception; guests never stopped dancing! Many attendees asked who they were and stated that they provided the best DJ experience they had ever had. We agree!
Darcy Beckler
January 4th, 2020
I wish I could give C-Town more than 5 stars, they were absolutely amazing throughout the entire process and crushed it on the big day! Shaughn and Bob were so great to work with and made our planning process so easy. We loved them not only for their knowledge and great communication, but also they're just really cool dudes! On the day of, they executed everything perfectly, they have great equipment and even better personalities and really did a fantastic job of getting and keeping people on the dance floor! They quickly were able to read the room and play music that we all connected with. We also used C-Town for our uplighting and my god, I didn't know our venue could be as beautiful as how they made it! To any and all couples looking for a DJ, look no further, C-Town Entertainment is the best of the best and they will take great care of you and your party!! By far, our favorite vendors we worked with for our wedding.
Jeff Schindler
May 26th, 2018
C-Town Entertainment played a big part in making our wedding go perfectly! They offered a truly fun and entertaining element to our evening. The entire process was very smooth and professional. Their team is very attentive to their client's needs. We always received fast and detailed follow up with great attention to detail and clear expectations. This provides a huge value during the stress of wedding planning. Shaughn and Bob did an amazing job with our reception. We received compliments from our friends, family and even the staff of the venue! They do an excellent job of narrating the evenings events, keeping the crowd engaged and putting together great choices for the night's soundtrack. Working with C-Town was an exception experience! I will be recommending them to all of our friends and family!
Max Gerboc
October 21st, 2017
Of all our vendors at the wedding, the DJ really holds the life of the party in their hands. You did a phenomenal job! The energy was perfect, the playlist had an amazing flow, and everyone, including the venue managers, had nothing but high praise for you. Rosa and I can't thank you enough. You went above and beyond and made the wedding even better and more special than we could have hoped for. If anyone asks for a DJ recommendation, we will, without hesitation, point them in your direction.
Angie Kishmarton
July 7th, 2018
C-Town DJed my wedding 7/7/18 and here are some of the comments made:
-Best wedding ever!
-Never been to a wedding with so many people on the dance floor!
-Your DJ was awesome, kept it going all night!
Needless to say they were nothing short of amazing! A few people I know are looking to hopefully book them for their own wedding. Bob and Shaughn thank you for making my already memorable day even better! You are forever part of the Kishmartons!
Taylor Martin
April 28th, 2018
DJ Shaughn is fantastic! He didn't leave any detail to chance. They were at the venue multiple times before the wedding to understand their set up and make sure that everything was ready to go. They were extremely professional and I didn't have to worry about anything. They kept everyone dancing all night long! HIGHLY RECOMMEND
Want to learn more? We'd love to hear from you. To request more information, select the Request Information button to tell us more about your event.